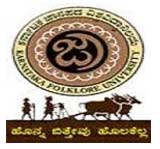 Karnataka Folklore University Gotagudi
Bengaluru,Karnataka,India
No.of Views: 12564
University
Co - Education
ESTD 2011
State University
Interested in this College?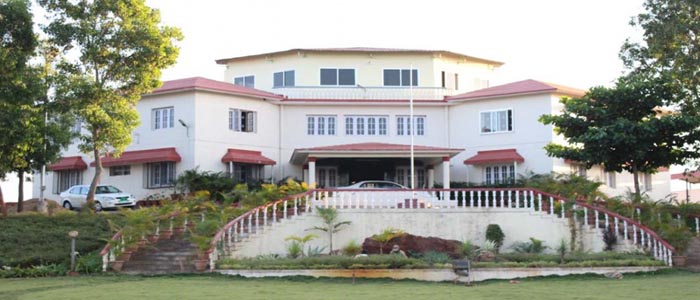 Chancellor's Message
Sri Vajubhai Rudabhai Vala
His Excellency the Governer of Karnataka
I am very happy to note that the Karnataka Jaanapada University is providing higher education to conduct research in Folk Literature, Folk Art, Folk Music, Folk Theatre, Folk Medicine, Traditional Food and Beverages, Cottage Industries, etc., and as its community outreach activity, the first News Bulletin by name"HANATHE" is being launched in order to bring all its accelerated activities to the notice of General Public. I send my best wishes & greetings to the Administration, Faculty Members, Stalwarts in various folk related fields, Researchers and Students of the University on this happy occasion
Facility
Library
Securities
Medical
Hostel
Transportation
Spots
Cafeteria
Vision & Mission
Vision
Karnataka is a land of a myriad of aboriginal communities that have colonized a diverse variety of ecosystems from time immemorial. While practising distinctive life-ways, such as hunting-gathering, fishing, nomadic and settled pastoralism, incipient and developed food producing, as a successful means of adaptation, have given rise to distinctive cultural lore that has been handed down through successive generations. These communities are at various stages of acculturation. Besides this, urbanized communities also share rural and urban space and have preserved distinctive forms of art and craft tradition. lnter-gradation between tradition and modernity is imperceptible. Under the large umbrella of Kannada identity, the rich folklore reveals distinctive elements that need to be documented and systematically studied for posterity.
Kannada oral traditions and all forms of the intangible heritage of Karnataka folklore constitute a veritable repository of indigenous and traditional knowledge systems and culture with immense potential for academic harness, public outreach and transformation of oral lore into tangible lore. Multiple modern documentation techniques will facilitate this avowed goal. The 20th century witnessed the growth of folkloristics and subaltern studies as subsidiary disciplines within the confines of social sciences and humanities. The realization that reconstruction of the history of Desi Samskriti (folk culture) and tracing the roots of Kannada identity in its entire ramification can be achieved through systematic ethnography and inter-cultural studies and that this mammoth task can only be completed through a university endeavour in the 2lst century paradigm has led to the establishment of Karnataka Janapada Vishwavidyalaya. This university has been conceived as a nodal centre of learning as well as a major hub of intellectual exchange among scholars (humanities and social sciences) and the society at large. Truly folklore is more than ancient mythic narratives. it represents the next frontier of humanist research challenges. Karnataka Janapada Vishwavidyalaya's gift to the future generation will be redeeming the subaltern studies from the narrow confines of history and dissemination of traditional knowledge systems to the world at large, particularly in the face of rapid urbanization and modernization affecting the continuity of indigenous cultural systems.
Mission
Establish three distinctive and vital inter-related productive organs of the university — Adhyayanaanga, Samsodhanaanga and Prasaaraanga — under proactive Adalithaanga. Establish a broad-based indigenous science of folkloristics that will eventually provide disciplinary status to various branches of ' folklore, i.e. legends, myths, tales (short and tall), oral history, proverbs, riddles, jokes, popular beliefs, music, deities, etc., that are the traditions of a culture of a group, adornment, rituals, celebrations, knowledge systems (art, craft, technology, food, medicine, etc.). Work towards drafting a Folklore Preservation Act.
Since folkloristics shares methodologies and theoretical interests and approaches with cultural anthropologists, social historians, sociologists, sociolinguists, material culture scholars and scholars engaged in the study of the vernacular providing space for an interdisciplinary forum to evolve a high-quality dynamic course structure for both graduate studies and research will be carried out on priority.
Since folkloristics is primarily concerned with the role of vernacular cultural forms and practices in the making of social life, the Adhyayanaanga will formulate and disseminate courses at both graduate and postgraduate levels; the Samsodhanaanga will organize research at doctoral, postdoctoral and faculty levels; and the Prasaaraanga will disseminate through publication and outreach research findings to raise the level of awareness and concern among the people at large.
Comparative folkloristics will help identify the distinctiveness of the Kannada folklore.
A separate department dedicated to the library, archive and information science will meet the requirements of the vital organs of the university that will ensure the steady growth of the academic productivity of the University. Special outreach activity will include extension lectures, regional centres, interactive museums and exhibitions as both on and off campus activities.
Gallery