St. John's National Academy of Health Sciences Sarjapur
Bengaluru,Karnataka,India
Medical Science

Co - Education

ESTD 1963

MCI

RGUHS

NEET
Interested in this College?
About Us
St. John's National Academy of Health Sciences Sarjapur Karnataka St. John's National Academy of Health Sciences (SJNAHS) is a self-financing private Institution. St. John's Medical College, Bengaluru established in 1963 by the CBCI with the aim of training healthcare personnel committed to serving the poor in the margins, was dedicated as a memorial of the XXXVIII International Eucharistic Congress held in Bombay in 1964 and named after St. John the Baptist, the Patron of Pope John XXIII, who was an ardent supporter of this initiative of the Catholic Church in India.
Principal's Message
St. John's Medical College is an institution that has held its place among the best medical colleges from its inception. It has been a dream destination for those seeking careers in medicine. In a large measure, this popularity is because of the lofty ideals & deep sense of values that the institution embodies along with an outstanding training program. Coupled with a purely merit-based selection policy, it has distinguished itself by providing its students the best faculty, an eclectic learning experience and opportunities to understand the social significance of a medical career.
The founders of this institution had intended the college to train competent and compassionate doctors to serve the undeserved population of our country. As an alumnus, my own experience during my rural service in a poorly developed community not only helped me hone my professional skills but also made me a more wholesome and caring physician and human being. And that has been the experience of generation after generation of students graduating from St. John's.
To enhance the availability of professionals other than doctors, the college runs undergraduate & postgraduate paramedical courses in several disciplines. We also train hospital administrators of the future through our Masters course in Healthcare administration. Needless to say, students in these courses too enjoy all the good things the institution has to offer even while imbibing high moral and ethical values.
It is a pleasure to welcome future generations to this institution. It will give us much happiness to train and mentor them through their courses. It will give also bring a sense of fulfilment to all of us when they turn out to be outstanding professionals in their fields.
Dr. George D'Souza, M.D., D.N.B.
Dean
Alumni
This is an association of the Alumni (past medical students) of St.John's Medical College, the office of which is located within the premises of St.John's Medical College, Sarjapur Road, Bangalore. All medical students (undergraduates, post graduates and doctorates) graduating from St. John's Medical College are entitled to become members of the Association.
The executive committee members are elected on a 2 yearly basis and reside in Bangalore. The activities of the St. John's Alumni Association revolve around its two major objectives of empowering rural outreach and aiding medical education (in the form of scholarships for meritorious students in need of financial aid). These activities involve various orations, CMEs, tournaments for medical students, rural outreach programs, appreciation and felicitation of alumni serving in rural areas, assisting and collaborating with alumni serving in rural areas, etc. The committee also organises an International Convention of Alumni once in three years to felicitate members of significant Jubilee batches – who have completed 25, 50 and 60 years after admission to St. John's Medical College. The parent body has branched over the years to have several chapters which include the North American Chapter, South Indian Chapter and the Western India Chapter.
Vision & Mission
Vision
A world where quality healthcare is accessible and affordable even to the poorest
Mission
The mission of St. John's National Academy of Health Sciences is to make a qualitative contribution to health care, medical education and research through the training of medical, paramedical, nursing, health management, community health workers, and other personnel who are dedicated to compassionate healing in the spirit of Christ especially of the medically unreached and under served sections of the society.
Our Gallery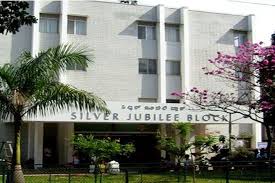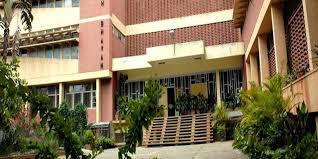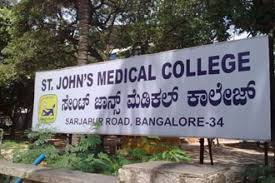 Infrastructure / Facilities
Library
Hostel
Labs
Auditorium
Hospital
Sports
Location & Contacts
St. John's National Academy of Health Sciences, Sarjapur Road, Bangalore - 560034, Karnataka, India.
Website : www.stjohns.in
Mobile Number : +91 080 4946 6006
Whatsapp Number : +919901636600