The Oxford College of Physiotherapy Bengaluru
Bengaluru,Karnataka,India
Physiotherapy

Co - Education

ESTD 1996

IAP

RGUHS

ENTRANCE
Interested in this College?
About Us
The Oxford College of Physiotherapy Bengaluru Karnataka Genesis of this institution as a sapling was planted by Our Founder Chairman Shri Narasaraju, with a single noble commitment for the cause of education in 1974 which today has grown into a mighty tree providing shade of knowledge for thousands year after year. In this, The Oxford College of Physiotherapy was sprouted in the year 1996, growing at an inspiring phase. Our institution boasts of the equipment and infrastructure. It is the first choice of every discerning parents, and aspiring student due to its academic reach, quality of education. Thus this Institution emerge as a conglomerate of top class academic institution taking pride in having nurture knowledge that lead to global happiness and prosperity.
Principal's Message
Warm regards,
It's an immense pleasure to brief about our esteemed institution situated in Bangalore, with state of art facilities in all the fields of education. Bangalore is the ideal gateway to India and beyond. Capital of the Southern state of Karnataka, Asia's fastest growing cosmopolitan city. It is a home for most of the high tech industries in India and also home to some of India's premier scientific establishments like IISC, ISRO etc. Blessed with a salubrious climate, gardens, parks, natural lakes, architectural landmarks, shopping malls & best restaurants in this part of the globe.
The Oxford college of Physiotherapy is functioning with all modern gadgets for teaching and research. We have both Undergraduate (BPT- 4 ½ years), and Postgraduate (MPT- 2 years) course with all electives (Orthopedics & Sports, Neurology, Pediatrics, Cardiothoracic, Community physiotherapy). We provide our students a very conducive environment to pursue their career & fulfill their dreams. We are very proud that our alumni's are employed globally, like USA, UK, Canada, Australia etc. and help their juniors for job opportunities and immigration.
I take pride that our faculty members are highly qualified and competent in teaching as well as clinical practice. We often conduct workshop, seminars and CME to expose our students the advancement and recent trends in the field. We encourage our students to participate in research activities, along with our faculty members to publish articles in Indexed Journals, paper presentations, and culture activities to enrich their mind, body and soul.
Our Out-patient department is well designed and equipped to established the service to the mankind, and inculcate the habit of sensitive and healing touch to the patients. We often do Community Program to showcase the area of improvement, familiarity of conditions, and through light in the students mind to expand the area of growth in physiotherapy. We provide in-campus hostel facility for girls, and separate hostel for boys, with all modern amenities for the students.
We do assist our students for placement in India and abroad. We assure that all our students will do better after passing out from our institution.
Hope you also experience the thrill of holistic learning experience with us.
Prof.Prabhu MPT, CSMT, (PhD)
Principal
The Oxford College of Physiotherapy
Phone; +91 9886498094, 94839635800
Land Line; 080-30219841
Email: physiotherapyprincipal@theoxford.edu
Departments
Department of Movement Science

Department of Electrotherapy

Department of Musculo-Skeletal & Sports Physiotherapy

Department of Neuro-Physiotherapy

Department of Cardio-Respiratory Physiotherapy

Department of Community Physiotherapy
Vision & Mission
Vision
To Excel in the art of empowering health professionals to be efficient in fostering global competencies through advanced technology and research inculcating ethics and values.
Mission
To impart learner centered education for excellence in knowledge, skills and attitude in providing holistic health care services to the society with compassion , commitment, confidence and conviction.
Placement
Placement Cell
A central placement cell and an individual unit at the college level was started in 2001 for the benefit of the students with the motto to help the out going students to choose the career path which is challenging to them as well as an opportunity to them to be their best. We also help students with information about further studies. Many of our students are having their clinics and are also are consultants at various Multi-Specialty Hospitals.
We also help students with information about Post graduate studies in specialties such as Orthopedics, Neurology, Cardio thoracic, C.B.R, Pediatrics and Sports Medicine etc.
Doctorate Studies have also been initiated in many National & International University.
Clinical Research is a novel branch when new innovations are studied and proposed.
Consultant Physiotherapists are always in great demand in India & Abroad.
Student Placement
The Oxford College has tied up for Jobs with premier jobs portal "Physiotherapy Jobs" and "Bangalore Physio Network" for Job updates.
Any job requirement can be sent to email. oxfordphysiojobs@yahoo.com
Students of The Oxford can be found across the globe in Top positions. The strong alumni network has created a space in the globe where you can not only be guided for placement but also secure a job and work comfortably.
Current Jobs
Physiotherapist
Trainee Coder (Medical Coding)


Admission Guidelines
Bachelor of Physiotherapy (BPT)
Duration - 4 1/2
Details - The B.P.T Course of the Oxford college of Physiotherapy is a full time degree course recognized by the Government of Karnataka, college is affiliated to Rajiv Gandhi University of Health Sciences, Bangalore. The course meets the University's stipulated requirements and is recognised by IAP.
Master of Physiotherapy (MPT)
Duration - 2 Years
Specializations
Physiotherapy in Neurological & Psychosomatic disorders

Physiotherapy in Musculo - Skeletal disorders & Sports Physiotherapy

Physiotherapy in Cardio-respiratory disorders & intensive care

Community physiotherapy & Community Based Rehabilitation (CBR)

Paediatric Physiotherapy
Steps of admission process
Do send across your marks Card for verification.

The admission office will scrutinize your marks card and will intimate about your eligibility.

You need to call up the admission office for complete fee structure and make the necessary payment online.

This completes the online admission process.

However in certain circumstances the process may be delayed due to eligibility.
Applying for admission
Enquiry regarding the courses : physiotherapyprincipal@theoxford.edu
Phone : +91 9916919685
Land Line : 080-30219841
For Admission Contact : physiotherapyprincipal@theoxford.edu, info@theoxford.edu
Facility
Library

Hostel

Bank Counter

Transportation

Language Learning Centre
Our Gallery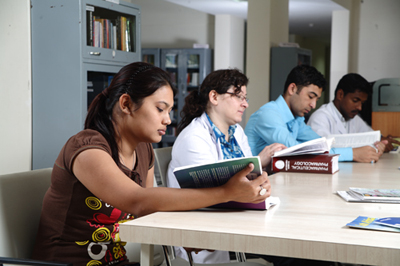 Infrastructure / Facilities
Library
Hostel
Labs
Auditorium
Hospital
Sports
Location & Contacts
The Oxford College of Physiotherapy, 6/9A, Begur Main Rd, Hongasandra, Bengaluru, Karnataka 560068
Website : www.theoxford.edu
Mobile Number : +91 9886498094, 080 61754695
Whatsapp Number : +919901636600