Sri Adichunchanagiri College of Pharmacy Mandya
Mandya,Karnataka,India
Pharmacy

Co - Education

ESTD 1973

PCI,AICTE

RGUHS,BEAD PHARMACY

ENTRANCE
Interested in this College?
About Us
Sri Adichunchanagiri College of Pharmacy Mandya Karnataka Adichunchanagiri College of Pharmacy was started in the year 1981 by Sri Adichunchanagiri Shikshana Trust ® for providing an outstanding professional educational programme in pharmacy. Ten years after the commencement of Diploma course, B.Pharma degree course was started in 1992 to meet the increasing demand for Pharmacy graduates in Pharmaceutical Industries, Hospital Pharmacy, Drug Control Department and R & D department etc. Sri Adichunchanagiri Shikshana Trust ® is registered under Indian Trust Act. Sri Sri Sri Dr.Nirmalanandanatha Mahaswamiji is the religious head and President of Sri Adichunchanagiri mutt. The trust provides free boarding and lodging facilities to thousands of students, irrespective of caste and runs primary and secondary school at Sri Kshethra for those students from rural area. Sri Swamiji has dedicated himself to cause of education and service to humanity.
Facility
Library
Hostel
Sports
ATM
Lab
Transport
Computer Lab
Medical
Cafeteria
Medical
Awards
Late Dr. B N Chandrashekhar Memorial Award for Topper of Final B.Pharm, cash award of Rs. 1000 instituted by Mr. B P Satish Kumar.
Channaiah Nagaranavile Memorial Award for Topper in Pharmaceutical Organic Chemistry, First B.Pharm, cash award of Rs. 1000 instituted by Dr. N K Sathish.
Chikkamma Nagaranavile Memorial Award for Topper in Pharmaceutical Organic Chemistry, First year Pharm.D, cash award of Rs. 1000 instituted by Dr. N K Sathish.
Smt. B Nagarathnamma Memorial Award for Topper in First M.Pharm (Pharmaceutical Chemistry), cash award of Rs. 1000 instituted by Dr.B.Ramesh.
Padmabhushana Sri Sri Sri Dr. Balagangadharanatha Mahaswamiji Memorial Gold Medal for the candidatecuring highest marks in 5TH Pharm D Student of RGUHS Topper.
Vision & Mission
Vision
To produce competent Pharmacist with skill, knowledge and attitude to build health of nation. Developing skilled and competitive pharmacy leaders in healthcare system for tomorrow's needs.
Mission
To become a "Center of Excellence" by providing quality and research oriented Pharmaceutical Education to meet the needs of industry, community and other stake holders through continuous training and up gradation of infrastructure for learning and practicing Pharmacy Profession.
Placement
The mark of success for an institution is to assist its students in achieving their dreams of kick-starting successful career in a challenging and ever-diversifying industry. This year, there has been a steep rise in the companies and Hospitals visited to the college leading to great accomplishment. Till Date Six companies has visited to our organization and two companies will be shortly coming to our campus.
Bioclinica
HCG Hospital
Indegene
Sequent Research Pvt Ltd
Medfile,
Narayana Health Bangalore
Alumni
Adichunchanagiri college of pharmacy is proud of its Alumni. Students graduating from here have gone onto be industry leaders, excellent academicians and key Researchers. The alumni has spread far and wide and has gathered in experience and Knowledge.The college is proud of the fact that they return to the college year on year to share valuable insights with the current crop.
Admission Guidelines
Welcome to the Sri Adichunchanagiri College of Pharmacy website. As you read through the pages of this site, you will learn about our wonderful students, our College, and get a feel for the vibrancy and strength of our wider College community. We aim to give every student in our care the very best possible education in order to prepare them for life beyond college. We are a 'Learning Community' which encourages staff, students, past students and parents to involve themselves fully in all aspects of college life and to identify themselves with its core values of Respect, Responsibility, Integrity, Cooperation and Achievement. And to provide a broad and differentiated curriculum that caters for varied interests and abilities. Our educational program is wide and varied and our record of success in results is outstanding. Students find they can pursue their interests and strengths to the best of their ability, and are encouraged to achieve their personal best. We are proud of our record and of our success in helping students achieve their dreams come true. Of course, this website cannot take the place of visiting our College; I warmly welcome you to visit our College by contacting us, and discover first what makes Sri Adichunchanagiri College of Pharmacy education so special.
B. Ramesh
M.Pharma..Ph.D, AIC
Principal & Professor
Our Gallery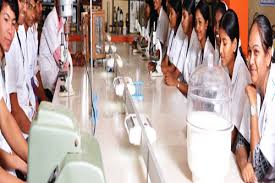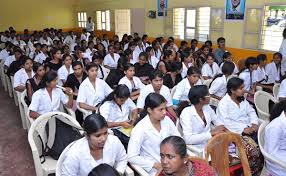 Infrastructure / Facilities
Library
Hostel
Labs
Auditorium
Hospital
Sports
Location & Contacts
B G Nagar – 571448. Nagamangala Taluk, Mandya Dist. Karnataka
Website : www.accp.co.in
Mobile Number : 082342 87870
Whatsapp Number : +919901636600