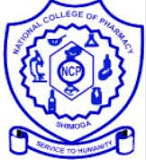 National College Of Pharmacy Shimoga
Shimoga,Karnataka,India
Pharmacy

Co - Education

ESTD 1967

PCI,AICTE

RGUHS,BEAD PHARMACY

ENTRANCE
Interested in this College?
About Us
National College Of Pharmacy Shimoga Karnataka National College of Pharmacy was established in 1967 and one among the four oldest colleges of Karnataka. The College is committed to quality education and dissemination of knowledge in pharmaceutical sciences for better health and service to the humanity. The college mission is to be a vibrant and model institution in the field of pharmacy and is ranked among the top pharmacy colleges in the state. he college is approved by the apex bodies All India Council for Technical Education (AICTE), New Delhi, Pharmacy Council of India (PCI), New Delhi and Affiliated to Rajiv Gandhi University of Health of Sciences (RGUHS), Bangalore.
Alumni
National College of Pharmacy - Alumni Association (NCP - ALUMNI)
National College of Pharmacy has active Alumni Association.
Objectives of NCP - ALUMNI Association
To bring together under a common forum all the old students of National College of Pharmacy, Shimoga.

To provide opportunities for old students of National College of Pharmacy, Shimoga for interaction amongst the members.

To watch over, promote and protect the mutual interest of members and develop the spirit of co-operation.

To involve the old students in the developmental activities of the college and seek their co-operation and moral and monetary support.

To act as liaison between college and other public agencies.
To provide monetary assistance to needy and deserving employees or their department in emergency/calamitous situation.

To honour outstanding old students of the College.

To honour the employees of the college at their retirement and on the occasions.

To establish an employment bureau and assist to secure suitable employment/ profession.

To extend all the above benefits to all irrespective of caste, creed and religion.

To assist Alma mater (College) in its promotion, goals and purpose and encourage a continuing and increasing interest in Alma Matter.
Facility
Lecture Halls
Laboratories and Equipment's
Library and Information Center
Girls Hostel
Girls and Boys Waiting Rooms
Seminar Hall
Medicinal Garden
Animal House
Multi-Gym and Canteen
Bank
Principal's Message
Dear aspirants,
I am indeed delighted by the interest you have evinced in our college for admission. I am proud to reveal that National College of Pharmacy has highly qualified and experienced faculty and dedicated staff. So far, about 7000 and over Diplomas, Graduates and Post Graduates have successfully passed out of this college and are being distinctly placed in Pharmaceutical Industries, Regulatory affairs, Research and Development and Academics in India and abroad. National College of Pharmacy has developed its infrastructure facilities in a planned manner in a span of over 50 years [Golden Jubilee year] having the best laboratory facilities with latest and modern equipment along with computerised digital library, internet accessibility to all the departments and good communication facility like E-mail and Fax.
The college is recognized as one of the excellent center for pharmacy education and research. The college is also providing placement through placement cell, campus recruitment, professional training and counseling. I wish you to make the best use of the facilities by opting this college as the destination of your future education as Pharmacy professionals.

Wishing you all the best,
Dr. G. Narayana Murthy, M.Pharm., Ph.D
Principal
Vision & Mission
Vision
To be a pace setting institution in professional education and research in producing highly skilled manpower to meet the ever changing needs of industry and community.
Mission
To serve the community by educating pharmacists to improve health care system. The curriculum imparts new technology and stimulates the students to make a life long continuous learning process.
Placement
Headed by a senior faculty personnel and with an aim of fetching lucrative placements for all students, a dedicated placement cell has been set up. Efforts of several HR experts have gone in deciding the strategies for the working of this cell so as to deliver the best to the students. National College of Pharmacy strongly believes that it is their prime responsibility to make sure that all the students get placed in a good organization. All students are bound to reap the benefits of a strong liaison maintained by National College of Pharmacy with different organizations. There is constant interaction between the students and the placement in-charge throughout the programme. The placement cell conducts various talk sessions with experienced career advisors to keep the students abreast of the various avenues available for them.
Special grooming sessions are conducted wherein communication skills, presentation skills, physical grooming and corporate dressing issues of students are addressed apart from seminars, guest lectures & career conferences. The cell conducts a lot of in-house mock interviews that helps in identifying the students weak areas. Mock interviews give a clear cut direction to the faculty as to which aspects of a student requires special attention. Placement cell is committed to utilize its diversified & strong industry links for the placement of students in prestigious organizations.
Our Gallery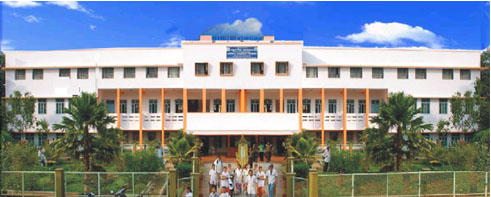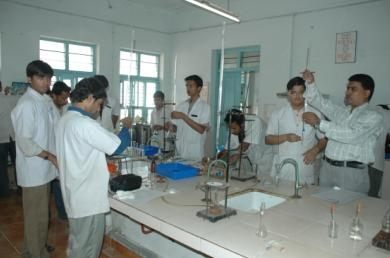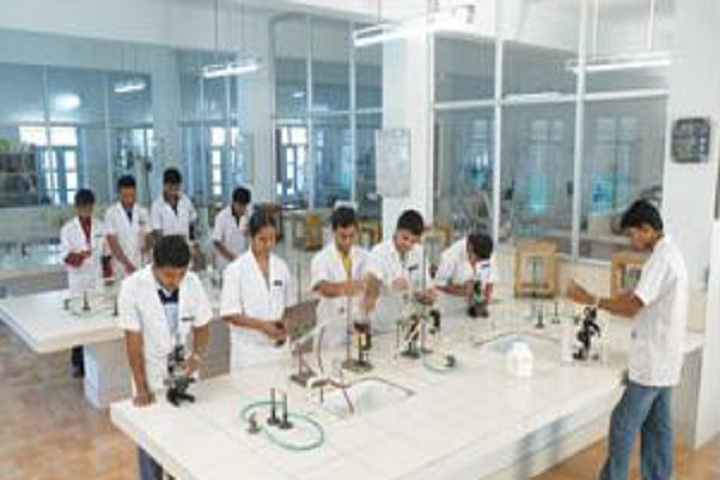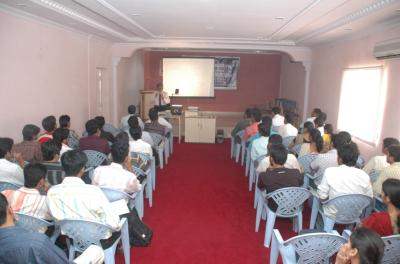 Infrastructure / Facilities
Library
Hostel
Labs
Auditorium
Hospital
Sports
Location & Contacts
Balaraj Urs Road, Shimoga - 577201, Karanataka, INDIA.
Website : www.ncpsmg.org.in
Mobile Number : 081822 79861
Whatsapp Number : +919901636600