Karavali College of Pharmacy (KCOP) Mangalore
Mangalore,Karnataka,India
Pharmacy

Co - Education

ESTD 1996

PCI,AICTE

RGUHS,BEAD PHARMACY

ENTRANCE
Interested in this College?
About Us
Karavali College of Pharmacy (KCOP) Mangalore Karavali College of Pharmacy (KCOP) established under the aegis of the G R EDUCATON TRUST is located at Vamanjur campus, Mangalore, Karnataka. The college has been a nurturing ground for pharmaceutical professionals. The college offers both Under-Graduate and Post-Graduate Courses in Pharmacy. The College has built up a strong infrastructure, which comprises of highly qualified and knowledgeable faculty. Continuous interaction with industry is maintained to ensure that the learning program remains relevant to the changing trends in pharmaceuticals.
Scholarships
Internationally reputed prestigious Karavali Group of Colleges, Mangalore is to conduct special admission drive for students in the coming academic session. This special drive is conducted to clear the total confusion and fear in the minds of students and parents due to CET confusions, Lapse in Government Quota seats, lack of knowledge of admission process etc. In this regard to support students and educate them such a special drive is organized said Sri S. Ganesh Rao Founder Chairman of G.R. Education Trust (R), which manages Karavali Group of Colleges.
In this special admission drive students will be guided in various areas like counseling, details about various courses available, employment opportunities after course completion, details about bank loan facility etc. It is an golden opportunity to all Students to get spot admission with concession. Preference will be given to SC/ST, Backward, Minority, Handicapped students and also to the children of Agriculturists, Teachers, Postal Service, Police Service, Legal Service, Media person, Military and other deserving students without income limit.
The special drive is applicable to all 46 courses run by Karavali Group of Colleges i.e., B.E. in Information Science and Engineering, Electrical & Electronics Engineering, Computer Science and Engineering, Electronics & Communication Engineering, Mechanical Engineering, Civil Engineering, B.H.M., B.Sc.Nursing, M.Sc.Nursing, P.C.B.Sc.Nursing, B.Pharm, M.Pharma, B.B.T, Ayurveda, Polytechnic – Diploma Courses in Computer Science, Electronics, Mechanical, Electrical, Civil and Automobile, M.B.A., B.Sc. Interior Design, B.Sc. Fashion Design, B.Sc. Hospitality Science, (B.B.A., B.C.A., B.Com. with Aviation and Hospitality Management), B.Ed., D.Ed., Diploma Courses in Interior Design, Fashion Design and Hotel Management. Karavali Group of Colleges, which made an impressive entry into the field of professional education in the year 1996 by introducing the first University affiliated design course in India. Since then it has registered a trailblazing track record of success. With a 100% continuous success rate in almost all its courses and 100% placement for students after completion of the courses. The college today attracts students from all over India and also from foreign countries. During academic year Karavali students are already placed in reputed companies like Infosys, Robo Soft, Indian Army, SPI Software, Tata Group, IDBI, Reliance, ICICI Prudential, Birla Group, L&T Infotech, TCS, Spar, Future General, Angel Brokering, Birla Soft, Span India Infotech Pvt. Ltd, Career Net Consultancy, Eureka Forbes, Land Mark Group, JRG Securities, Sathyam Mahindra, Tech Mahindra, Harvest, HDFC, Diya System, Winman Software, Axis Bank, AMPS, etc. The College is recognised by statutory bodies like All India Council for Technical Education (AICTE), Indian Nursing Council (INC), National Council for Teacher Education (NCTE) & Pharmacy Council of India (PCI).
Facility
Hostel
Library
Laboratories
Digital Classrooms
Wi-Fi
Bank ATM
Clinical Facility
Sports
Transportation
Cafeteria and food court
Karavali Placement Mela
Telephone Booth & Xerox
Placement
At Karavali Group of Colleges, Mangalore, we have an exclusive Placement Department with a committed team fully engaged to provide opportunities to the outgoing batch of students in each and every course. The Placement Cell of the Group conducts many training session as well as placement/job melas for the students in past years.
The College takes pride in the placement and campus selection, all the students are successfully getting 100% placement in National and International companies like Infosys, HCL, Wipro, Zep Infratech Ltd., Subex, AMPS, L&T, Satyam Mahindra, Reliance, Future Group, Landmark Group, Axis Bank, IDBI, ICICI, Indian Army, Tata Group, SBI and many more.
The placement cell at Karavali College strives to create as well as provide opportunities whenever and wherever the demand exists. With a commitment to place each and every student after the completion of the degree the Group is also the member among various Group of Colleges in and around Mangalore city comprising a Campus Pool.
The Placement Cell at KGC facilitates between the corporate and the student for recruitment. More importantly, it is geared to understand corporate requirements and develop students who are employable. This is accomplished through 100 additional hours of targeted training. The placement cell has designed programmes to improve confidence levels, analytical thought, presentation delivery, communication skills and technical know-how.
Constant interactions with organisations from different industries and across the country ensure that the student and the Institute are always aware and knowledgeable of changing trends in the corporate world.
Our placement division assists students with recruitments and creates opportunities through projects, seminars, guest faculty from various industries, internships and any other Industry-Institute Partnership of which the students can be a part.
KGC targets 100% placement for all eligible graduates and has consistently achieved this goal.
Principal's Message
Karavali College of Pharmacy aims to deliver quality Pharma education that satisfies the requirement of the Pharmaceutical industry and health needs of the society.The Institute is committed for imparting Quality education by well qualified experienced Faculty through state of art of facility and constant monitoring of individual progress.The encouragement and guidance rendered by the institute has enabled our students to transform their dream into reality. We primarily focus on skill development, entrepreneurship to train our budding pharma professionals to become successful in any facet they choose as their career.
Karavali College of Pharmacyhas built up a strong infrastructure, which comprises of highly qualified and knowledgeable faculty. Continuous interaction with industry is maintained to ensure that the learning program remains relevant to the changing trends in pharmaceuticals industry.
Vision & Mission
Vision
Our vision is to impart the Pharmaceutical Education in a way to prepare our students for playing a key role in the Health-Care Team anddwell as expertsin product knowledge, research and their usage. We focus on giving a holistic educational experience that not just makes them learn the subject but gain an overall exposure in work and life balance.
Mission
Our mission to produce quality pharma professionals who will do justice to their jobs, be it in any stream of healthcare industry; research or whatever they do.
Admission Guidelines
Documents required for admission
12th Std. Pass Certificate : Original along with 2 attested photocopies.
S.S.L.C. Certificate showing the date of birth : Original along with 2 attested photocopies.
Transfer Certificate : Original along with 2 attested photocopies.
Migration Certificate (Only for Non- Karnataka and Foreign Candidates) : Original along with 2 attested photocopies.
10 Nos. of Recent passport size photographs.
Conduct Certificate : Original only
Physical Fitness Certificate : Original only
Blood group Certificate : Original only
For N.R.I./FOREIGN CANDIDATES
A Transcript copy of the qualifying examination ('O' Level & 'A' Level).
Date of Birth Certificate.
A valid passport.
Student Visa.
Migration Certificate.
A recent passport size photograph.
Our Gallery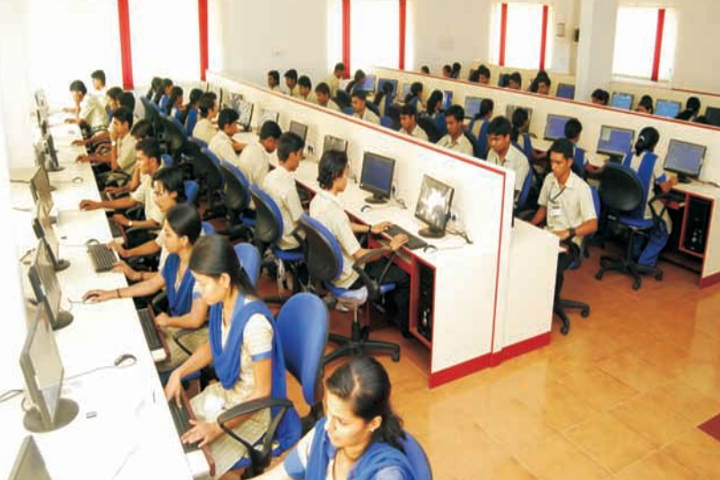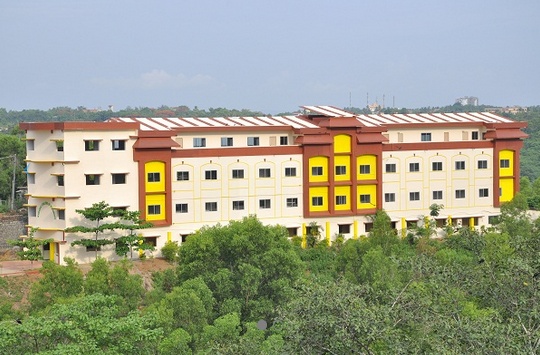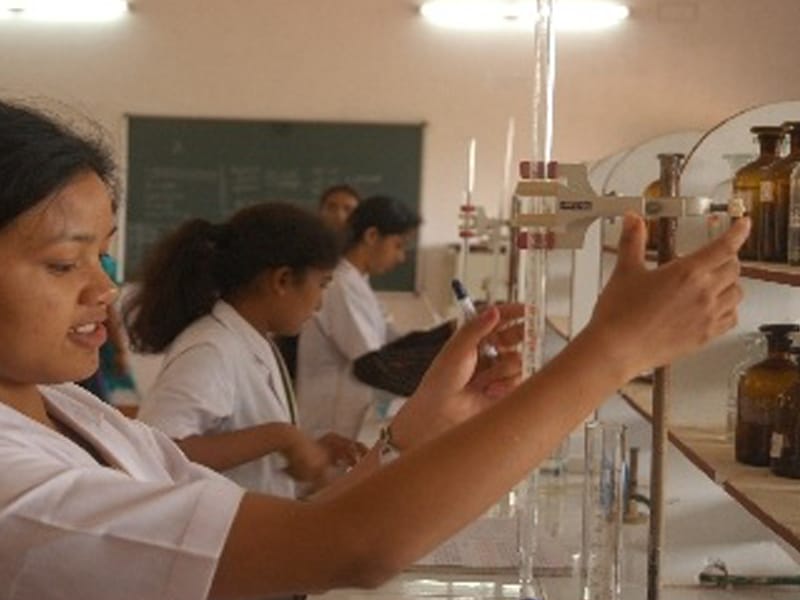 Infrastructure / Facilities
Library
Hostel
Labs
Auditorium
Hospital
Sports
Location & Contacts
Karavali Group Of Colleges N.H. 17, Near Kottara Chowki Junction, Mangalore – 575 013, Karnataka, India.
Website : None
Mobile Number : 0824 245 5656
Whatsapp Number : +919901636600