Indira Gandhi College of Nursing Bangalore Karnataka
Bengaluru,Karnataka,India
College

Co - Education

ESTD 2004

KNC,INC

RGUHS

ENTRANCE
Interested in this College?
About Us
Indira Gandhi College of Nursing Bangalore Karnataka Indira Gandhi Group of Institutions was established in the year 2004 as a professional body under Indira Priyadarshini Educational and Charitable Trust Bangalore (IPE&CT) to represent, assist, educate and support Students.The College believes in the work and worth of the students profession and demonstrates this by the range of services provided to support and sustain it.
Facility
Laboratory

Library and Reading Room
Extra Curricular Activities
Health Service
Transport
Hostel
Administration
Chitharanjan.D
ADMINISTRATOR
This Prospectus is a reflection of the efforts and achievements of the past and the present and an opportunity to survey the goals ahead of us.
The Indira Gandhi College of Nursing has been doing its best to promote and encourage the all-round development of the students, as a preparation for the Nursing profession they have to take in the coming years. In this process of 'tempering' and 'shaping' our education goes beyond academics to the wider perspective that "Education has for its object the formation of character". With this goal in mind, the staff of Indira Gandhi College of Nursing strives towards perfecting the minds of the students through an innovative value based curriculum inculcating in them the need to put others before them with the faith that "It is good to do good to all".
We have miles to go on the road to our ideas. And this is possible with the dedicated team spirit of our staff, complemented by the constructive co-operation of the Trust, the parents and the community in general.
I pray for the success in all their endeavors.
Our Gallery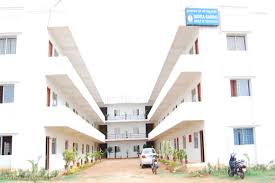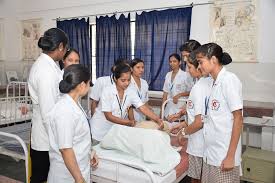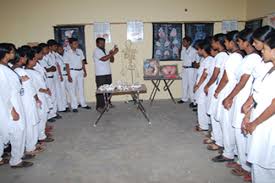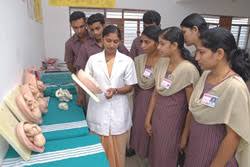 Infrastructure / Facilities
Library
Hostel
Labs
Auditorium
Hospital
Sports
Location & Contacts
Indira gandhi Group of institutions, No 23 Chokkanahalli, jakkur post, Yelahanka, Bengaluru, Karnataka. Pincode: 560064
Website : None
Mobile Number : 094483 24613
whatsapp_number : +919901636600