GoldFinch College of Nursing Bangalore Karnataka
Bengaluru,Karnataka,India
College

Co - Education

ESTD 2004

KNC,INC

RGUHS

ENTRANCE
Interested in this College?
About Us
GoldFinch College of Nursing Bangalore Karnataka Goldfinch College of Nursing was established in the year 2004 under the Chairmanship of Sri Prabhu Swamy. Goldfinch College of Nursing program provides the opportunity for motivated students to achieve an affordable and convenient nursing degree. Our nursing program's rigorous curriculum helps develop highly sought-after nurses who are prepared to make an impact on the future of health care. Our institution is recognized by INC, KNC & affiliated to RGUHS, Karnataka. The college was started with UG & Diploma Programme. But gradually it has grown to offer PG programme in 5 disciplines, besides Post Basic Nursing Programme.
Facility
Nursing Arts Laboratory
Anatomy Laboratory
Community Health Nursing Laboratory
Microbiology Laboratory
Midwifery Laboratory
Nutrition Laboratory
Computer Laboratory
Maternity & Child Health Lab
Transportation
Hostel
Chairman's Message
Sri Prabhu Swamy
Chairman
Welcome to the solemn precincts of an institution Gold Finch College of Nursing, that really attempts to deliver what promised in the forthcoming pages-a solid foundation to your future career.
Housed in a sprawling campus, right in the center of the city for higher proximity, Gold Finch College of Nursing beckons to an academic environment that quality education by a team of faculty members who have excellent academic credentials in their chosen line of specialization, tempered with long years of teaching experience.
Globalization of our economy has ushered in abundant scope for those who gain the required skills and eventually occupy position that calls for a high degree of professional caliber. With the ever-changing competitive scenario, caused by the marvel of Globalization, tremendous potential has in health sector for those who are qualified and ambitious enough to scale new in their career life.
We believe that youth empowerment is vital, bestowed with creativity, curiosity and zeal and they accept changes more readily. Any society's progress can be gauged by the health of its people and effective utilization of youth power. At Gold Finch College of Nursing, you can develop your expertise and knowledge and stimulating academic environment.
Vision & Mission
Vision
"A Vibrant community striving for excellence".

Mission
The mission of Goldfinch College of Nursing is to prepare Nurses who are able to function effectively within the changing healthcare system and provide a high quality of patient care. Goldfinch College of Nursing prepares its students to continue their career paths as critical thinkers and life-long learners. This commitment to our students and the nursing community is accomplished through the following objectives:
1. Provide education and training leading to various healthcare professions.
2. Ameliorate academic and support services to serve the needs of our students.
3. Reinforce a system of curriculum review to ensure appropriate and current programs for our students.
4. Impart the knowledge and skills to support students' immediate employment goals.
5. Aimed at providing life-long career seeking skills for our graduates.
6. Facilitate an environment empowering our students and employees to reach their full potential in both their professional and personal lives.
Admission Guidelines
M.Sc.(Nursing)
Should have obtained 55% of marks in PC B.sc (N) &basic B.sc (N)
Age limit 48 years
Obstertrics & Gynaecological Nursing
Medical & Surgical Nursing
Child Health Nursing
Community Health Nursing
Psychiatric Nursing
Should have obtained 55% of marks in PC B.Sc.(N) & Basic B.Sc.(N)
Should Possess one year of teaching experience after registration in state Nursing Council.
Post Basic B.Sc (Nursing)
Pass in GNM
Age limit up to 48 Years.
Basic B.Sc (Nursing)
10+2 with 455 of marks in PCBE
Age between 17-35
General Nursing & Midwifery
pass in 10+2 or equivalent with 35% marks
Age between 17-35 years.
Our Gallery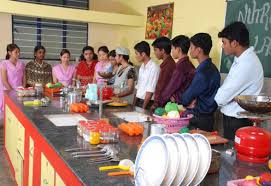 Infrastructure / Facilities
Library
Hostel
Labs
Auditorium
Hospital
Sports
Location & Contacts
GoldFinch College of Nursing Sy. No. 63, Kadamba Layout, Malathahalli, Bengaluru - 560056 Karnataka State, INDIA
Website : gfcollegeofnursing.com
Mobile Number : +91 94803 59335
whatsapp_number : +919901636600