Dr.M.V Shetty College of Nursing Mangalore Karnataka
Mangalore,Karnataka,India
College

Co - Education

ESTD 1987

KNC,INC

RGUHS

ENTRANCE
Interested in this College?
About Us
Dr.M.V Shetty College of Nursing Mangalore Karnataka Late Dr. M.V. Shetty, MS, FRCS, FRFPS was eminent in several fields ; in his professional field of surgery, in rehabilitation and in the state - run institution of Home Guards. As a surgeon with the 1st private Surgical Specialty Hospital in Dakshina Kannada District, he was also distinguished Professor of Surgery at KMC, Honorary Medical Officer at Government Wenlock Hospital, Director of the Lions Limb Centre and Commandant of the D.K. Home Guards. His dedication earned him the respect of patients, colleagues, fellow doctors, students and the general public. He had the courage of his strong convictions and a humane code of practice to match. At the personal level he was known to have a keen appreciation of music, he played the tabla and young people, his students especially, always responded to his humorous and understanding way of dealing with them. At Dr.M.V Shetty group of Colleges Mangalore, The mission of the Trust from which our objectives stem has been to establish and sustain pace-setting institutions with a strong ethical foundation and to inspire excellence allied to caring and compassionate social commitment. The Trust strives to develop leaders who will meet the challenges of a rapidly changing world and who will prove effective within regional, national and international frames of reference.
Facility
Hostels
Transportation Facility
Sports and Games Facility
Library
Canteen
Computer Center
ATM Facility
Admission Guidelines
Dr. M.V Shetty Group of Colleges selects students based on indicators of their potential; characteristics including intellectual curiosity, perseverance in the face of adversity, and creativity. Read our admissions section for more information and contact our admissions office to start your application.
Rules of the Management:
All admissions made are provisional and subject to approval by the University. If the University for any reason does not approve the admission at later stage, the Management is not responsible. Any amount once paid to the College/Management/Trust shall not be refunded under any circumstances. It is the duty of the candidates to obtain and submit the Eligibility Certificate but however, the college will render all assistance to get the certificates. If any student, after admission, leaves the College/Course under any circumstances he/she shall pay the college fees for the remaining period of the course (Whole course).All disputes arising with respect to the affairs of the College/Trust/Management shall be within the jurisdiction of Mangalore Court.
Candidate seeking admission should fill in the application form, which can be downloaded from the Application Download section on this page, and the filled-in application is to be sent to The Dr. Suma S. Rai Director Academics, Dr. M.V.Shetty Group of Colleges Panjimogaru, Vidyanagar, Mangalore- 575013 Karnataka along with a demand draft for Rs. 750/- (Rupees Five Hundred) drawn in favour of Dr. M.V. Shetty Memorial trust, Mangalore payable at Mangalore being the application and prospectus fee of Rupees 500/- and a registration Fee of Rupees 250/- ( Total of Rupees 750/- )
Our Gallery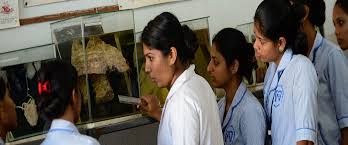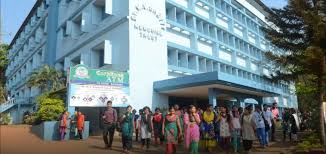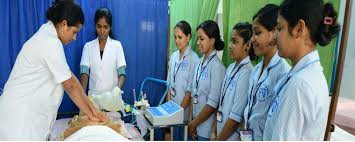 Infrastructure / Facilities
Library
Hostel
Labs
Auditorium
Hospital
Sports
Location & Contacts
Dr.M.V.Shetty Group of Colleges Kavoor Rd, Vidya Nagar, Mangaluru, Karnataka 575013
Website : www.mvshettycolleges.edu.in
Mobile Number : 7760495280
whatsapp_number : +919901636600