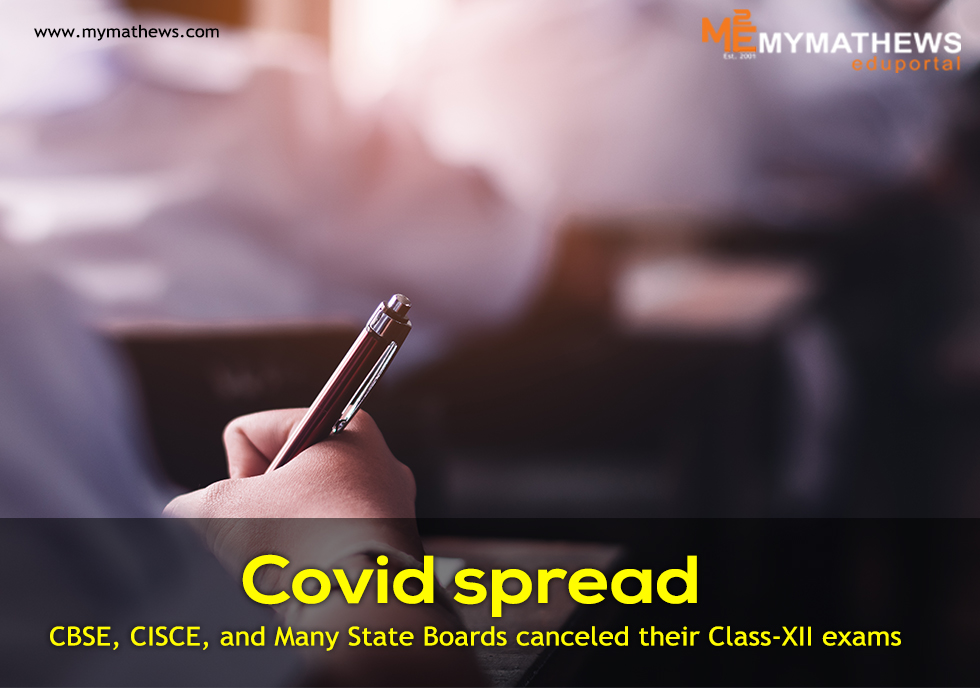 Covid spread: CBSE, CISCE, and Many State Boards canceled their Class-XII exams
The Central Board of Secondary Education (CBSE) board decided to cancel the 2021 Class 12 exams due to wide covid spread. The decision was taken after the meeting chaired by Prime Minister Narendra Modi. Earlier, CISCE also announced its decision to cancel ISC Class- XII exams. Many state governments are expected to follow the same for their class XII state board exams 2021. The Haryana Board (HBSE), Gujarat, and Madhya Pradesh have already canceled their class XII board exams.
The CBSE board would prepare Class XII assessment based on well-defined objective criteria in a time-bound manner. There is also an option to write an exam for students who are not satisfied with the appraisal. However, such students have to wait till the situation becomes favorable to conduct board exams.